Telling a powerful story continues with this round-up of social documentary photographers:
1  Sebastiao Salgado (Brazil, b 1944) – world renowned social documentary photographer and photo-journalist.  I am inspired by his story partly because of the monumental scale and ambition of his work.  He works on long term, self-assigned projects –  for instance his study of workers around the world, showing the degrading and inhuman conditions that capitalism depends upon.  He also made important photographic studies of human migration, and the plight of refugees.
But also because (like Don McCullin in the previous two posts) his witness of the terrible inhumanity that people can inflict on each other led to a remarkable personal transformation story.  When his physical health broke down through the trauma of what he was documenting, he returned to the land of his childhood home, only to find that it too had suffered unbearable environmental degradation.  He and his wife Lelia Salgado set about replanting it with trees, to recreate the sub-tropical rain-forest of his childhood.  In 1998 they set up an environmental education organisation, Instituto Terra, which has restored 17,000 acres of deforested and eroded land in their area of Brazil, through planting more than 4 million seedlings of trees native to the Atlantic Forest.  His most recent photographic project Genesis is a celebration of wilderness places and wildlife around the world.
There is a great deal of information about Salgado online in articles and video.  The film Salt of the Earth about his life and work, by his son Juliano Ribeiro Salgado and the director Wim Wenders, is well worth watching for its presentation of a level of passion and drive that few people possess.
2  Nick Hedges – (British photographer, b 1943) – His work for the housing charity Shelter documenting the lives of people in deplorable living conditions during the 1960s and 70s had a lasting impact.  See his website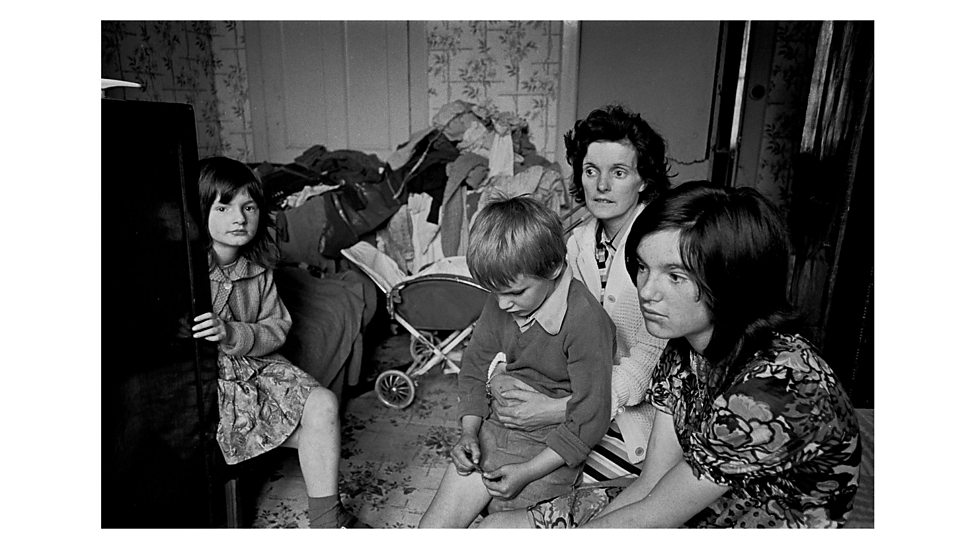 3  Dorothea Lange (American, 1895-1965).  In a similar vein, Lange is famous for her photographs of poverty-stricken migrants during the Depression in the USA.  See for example the archive at MOMA
Closer to home, and on a lighter note …
4  James Ravilious (British, 1939 – 1999) – famous for his record of rural life in north Devon, especially a seventeen year project for the Beaford Photographic Archive, although he also worked in other parts of England and Europe.  See this website of his work, and this article.
5  Chris Chapman (British, b 1952, lives on Dartmoor) – like Ravilious, Chapman is best known for documenting Dartmoor life.  See his website.