Here are three photos I have seen lately that appealed to me.
The first two were included by a book given me at Christmas titled Read This If You Want To Take Great Photographs, by Henry Carroll.
The first is by Henri Cartier Bresson, France 1932, called Departement du Var.  The section of the book I saw it in was not surprisingly on 'Lines.'  This I liked because the lines really worked and he included the cyclist.  It has to be considered what equipment was available at this time.
The second is by Lars Tunbjork and is called 42nd Street and Eighth Avenue.  The section of the book was 'Fill Your Shot.'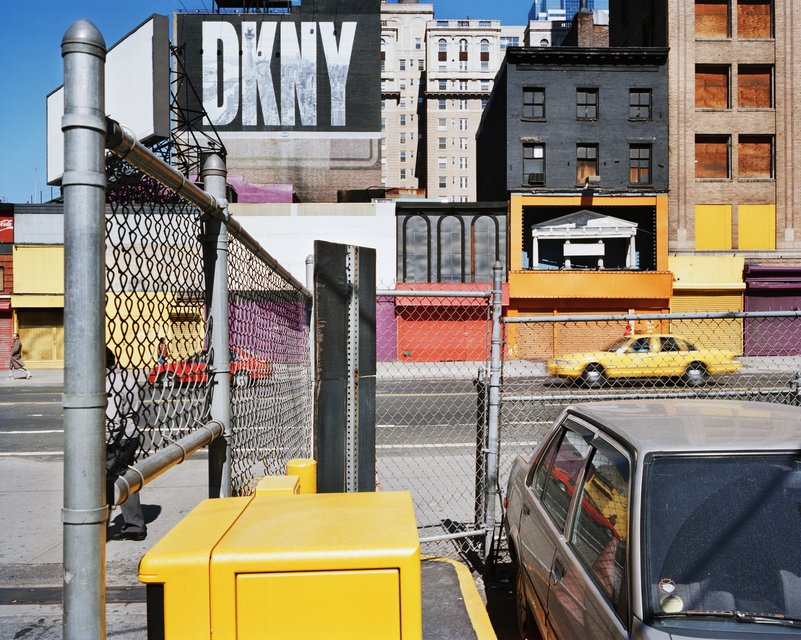 This really got me.  It is a full image and I wonder if I would have thought of taking such a shot.  The blocks of buildings really work, as do the colours, and they are framed by the fencing.  You can't help but notice that the shot captures the yellow cab perfectly between the rails.
The third photo I saw in a monthly camera mag.  It is by Andy Gardner and is called Station Rays.
The story is that the photographer was going to a station in Yorkshire to take shots of a film crew working on a scene for a movie or film.  Apparently he could not get close enough to the action so he decided to leave.  On the way back he noticed the shaft of light falling on an empty platform and saw his shot.  By chance, when ready, a person appeared and stopped in the sunlight.  It just goes to show you can be in the right place at the right time and always be ready to take advantage. I really like this for a number of reasons including the spontaneity.